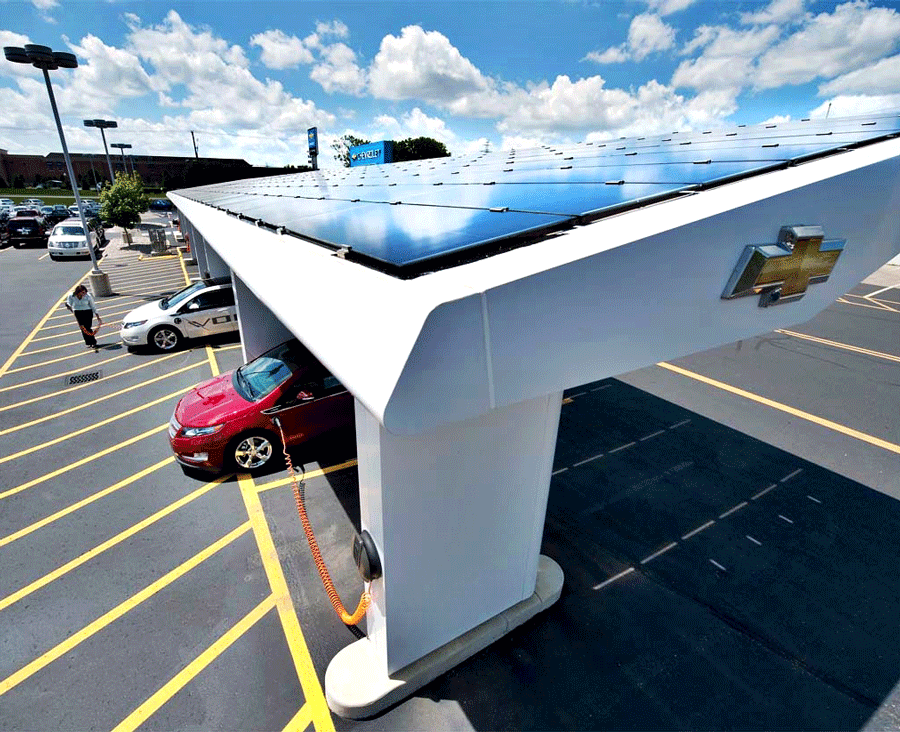 Innovative Energy Solutions
Micro-Hydro Project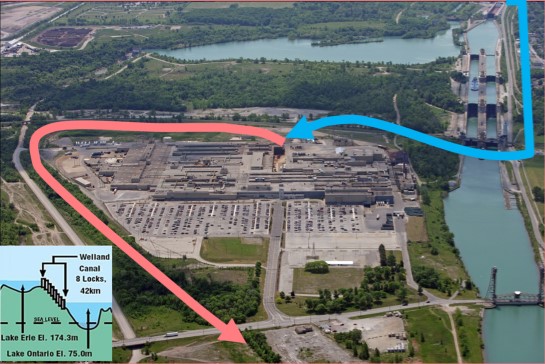 GM St. Catharines Propulsion Plant is harnessing the pure energy of water to cool processes in its operations. Its micro-hydro system marks GM Canada's first use of renewable energy.
This micro-hydro system delivers the canal water, from St. Lawrence Seaway, that cools the plant's refrigerated chilled water system. This in turn provides cooling water to maintain the appropriate temperature of process equipment in the plant. Now less electricity is required to run pumps and fans because large volumes of canal water is cooling the refrigeration system. In the winter, no refrigeration is needed at all, with desired cooling water temperatures achieved simply by using a heat exchanger. After the water has been used, it goes back to the Welland Canal at the appropriate temperature.
As a result, St. Catharines is realizing electricity and water savings year-round. The facility also eliminated use of cooling towers and the chemicals needed to maintain them. Although St. Catharines' version of the micro-hydro system does not generate electricity, it replaces processes that require electricity, giving it the distinction of a renewable energy project.
During peak periods, gravity-fed, cool water can save 2,000 kW of electricity. This amounts to 8,600 MW of electricity savings annually, and avoids 800 tons of CO2 emissions.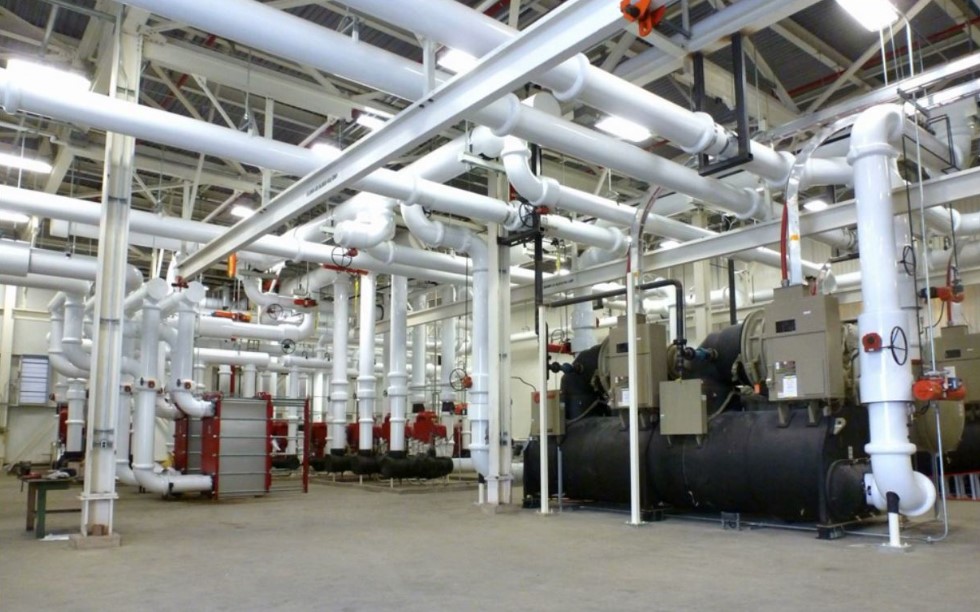 Renewable Landfill Gas Cogeneration Project
For more information, please see below:
General Motors of Canada is proposing to build a 6.4 megawatt co-generation plant that will use renewable landfill gas as fuel to generate electricity and recover thermal energy to power and heat its St. Catharines Propulsion Plant.
This project is a partnership with Alectra Utilities, Integrated Gas Recovery Services and the TargetGHG program funded by the Ministry of Research, Innovation and Science which is administered by Ontario Centres of Excellence (OCE). Click here for more information.
The proposed project will reduce net greenhouse gas emissions by an estimated 77 per cent and lower energy electrical costs, improving the facility's long-term competitiveness.
Once online in 2019, clean energy will power approximately 32 per cent of the St. Catharines' plant – the most of any of GM's global population operations worldwide.
The project will serve as Ontario's first complete renewable landfill gas industrial co-generation system that delivers renewable landfill gas from an offsite source and distributes it via a dedicated pipeline to a co-generation plant located at a large industrial facility.